We're Getting Mutants in the MCU - The Loop
Play Sound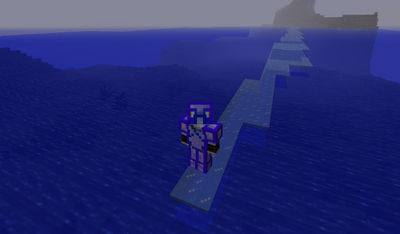 Frezarite Armor is possibly the coolest armor in the mod (pun intended). The primary focus of this armor set is to give the player control over water. With the various abilities of the armor, you can work faster underwater, hold your breath longer, and walk on water.
The Helmet comes pre-enchanted with Respiration 3, allowing the player to hold their breath longer while under water.
The Chest comes pre-enchanted with Aqua Affinity 1, making your tools work faster under water.
The Leggings and Boots come pre-enchanted with Cold Touch 1. This is the ability that lets the player walk on water by freezing the water beneath him/her while walking. The ability does not work while under water. Note that the enchantment level stacks with your other armor. So having both the boots and leggings gives you Cold Touch 2.
| Frezarite Armor Stats | Helmet | Chest | Leggings | Boots |
| --- | --- | --- | --- | --- |
| Durability | 77 | 112 | 105 | 91 |
| Defense Points | 1 | 2.5 | 1.5 | 0.5 |
| Enchantibilty | 20 | 20 | 20 | 20 |
Crafting